Online

Courses
Evidence-based. Practical. Relevant. Actionable. Global.
Learn anytime, learn anywhere!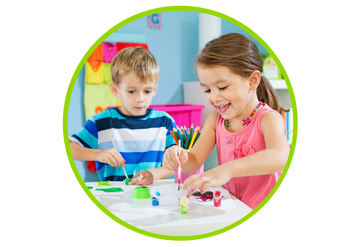 Social Emotional Learning and Resilience: Essential Skills for Students with ASD
Developing social and emotional competencies is a critical and essential skill for students with ASD, but, at the same time, educators need to address their resilience. Learn about the core business in social emotional learning and resilience in the context of ASD and what educators could do to address these elements in the school environment.
Social and emotional learning (SEL) means the processes by which children acquire the knowledge, attitudes, and skills necessary to manage, interact and adapt one's self in a range of situations. SEL is an essential skill and not everyone "gets it". For students with ASD SEL does not come naturally, and there is a correlation between poor social skills, behaviour problems, impaired resilience, and academic achievement.
It is essential to explicitly teach SEL and use ASD-friendly strategies to help them predict the behaviours of others, be part of a group and develop friendships. In the first half of the course, participants will be introduced to the key terms of SEL, Resilience, and ASD. Participants will then complete a short quiz.
In the second half of the course, participants will be introduced to field tested strategies to address SEL and Resilience for students with ASD and useful resources available on the web.
This online course will allow participants to:
Understand social emotional learning and resilience in the context of ASD;
Recognise the importance of addressing SEL and resilience for students with ASD;
Be able to address SEL and resilience using ASD friendly strategies inclusively.
Suitability:

This online course is suitable for:
Classroom teachers in Catholic, Government and Independent schools;

Primary;
Specialist;
Curriculum leaders;
Pre-service, Graduates & CRTs;


Cost:
Non-Member: $105.00 AUD (excl. GST)
Course approach: Self paced.
Course length: Approximately 90 minutes
Access:
Access for this online course will be provided to you once payment is received (within 1-2 business days).
It is recommended that participants download all available documents included in the course prior to commencing the course to make the most of their professional learning. These documents are only available until participants have fully completed the course.
Access for the registrant is available until the course is fully complete.
Only registrants are authorised to take part in the online course.
What you need for this online course:
Access to a laptop/notebook or desktop device with internet connectivity and headphones.
Relevant resources from downloadable links provided.
Autism & Special Education Consultant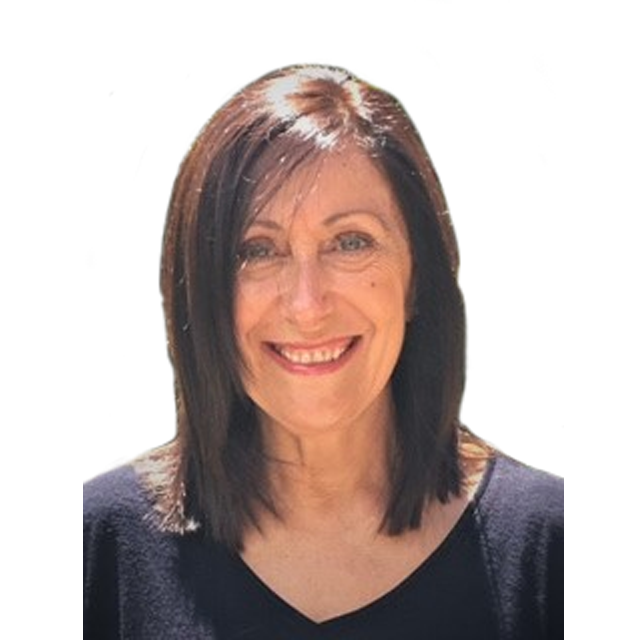 Dr Anna Bortoli is an Autism & Special Education Consultant, and a former Assistant Principal and Lecturer. As a consultant she provides professional learning and in-situ training with teachers about strategies and approaches for students and young children with developmental delays or autism. Her research work relates to the areas of Structured Teaching, Executive Skills for Learning, Functional Assessment, Curriculum and ILPs. She delivers tertiary training and Masterclasses in ASD and ADHD. She is TEACCH® Certified Practitioner Level and has received training through Division TEACCH®, enabling her to implement a Structured Teaching approach with teachers and parents. Anna is committed to the professional growth of practitioners in the field of special education.
This online course meets the following AITSL Australian Professional Standards for Teachers:
1. Know students and how they learn (1.2; 1.6)
4. Create and maintain supportive and safe learning environments (4.1; 4.2; 4.3; 4.4)
Framework for Improving Student Outcomes (FISO):
Excellence in Teaching and Learning
Building practice excellence
Positive climate for learning
Empowering students and building school pride
Setting expectations and promoting inclusion
TERMS AND CONDITIONS
Please read all terms and conditions carefully, as they include important information about registration requirements, associated with all our professional learning services.
REGISTERING FOR AN EVENT WITH EDUMAZING
You MUST be 18 years or over to register for an event with us and all information provided is true and accurate.
You MUST have the relevant permission from your school/organisation/business to submit your registration if you are not self-funding.
Only the registered participant is authorised to take part in an online learning event (webinar/course).

Webinars are LIVE sessions and may be recorded for Edumazing quality purposes only. Recordings are not for participant use.
Participants do not have permission to record and capture any online event.
All edumazing documents are copyright protected. They are provided to participants for their professional learning and individual use as part of registering for an event. No copying, sharing or distribution of these for any purpose is permitted.
PAYMENT OF AN EVENT WITH EDUMAZING
Payment is required when registering for an online event.
A Tax invoice will be attached to all registration confirmation emails and GST applies to Australian registrations only.
If you do not receive an invoice upon payment, please contact admin@edumazing.com or phone +61 480 290 140.
Payment terms:
Payment for Online courses and Webinars is prepaid.
Payment for face-to-face workshops is required within 14 days of invoicing.
Payment options:
Credit card and PayPal payment options are available.
Edumazing has the right to charge delegates the correct amount if there is an amount error in the money received.
Credit Card
Visa or MasterCard accepted. Credit card payments will incur a 1.3% surcharge.
Please choose carefully if you are paying via Credit card as we do not give refunds if you change your mind, make a wrong decision or pay after the advertised withdrawal date and time of a scheduled event.
If applicants provide 14 days or more notice to cancel their registration for a Face-to-Face workshop or webinar (excludes Online courses) a refund will be issued and a service fee may apply.
PayPal
Please choose carefully if you are paying via PayPal as we do not give refunds if you change your mind, make a wrong decision or pay after the advertised withdrawal date and time of a scheduled event.
If applicants provide 14 days or more notice to cancel their registration for a face-to-face workshop or webinar (excludes Online courses), a refund will be issued and a service fee may apply.
CANCELLATION BY EDUMAZING
All Edumazing events run subject to minimum numbers.
Edumazing reserves the right to change scheduled events where necessary & registrants will receive written notification about this well in advance.
If an event is transferred to a new date and registrants are unable to attend, a refund or credit voucher can be provided.
If an event is cancelled due to unforeseen circumstances and payment has been received, registrants will receive a refund.
PLEASE NOTE: Refunds are for the event price only. Edumazing does not accept liability for payment of any associated costs.
CANCELLATION BY A REGISTRANT
All registration cancellations MUST be received in writing 14 days or more prior to the event date.
Cancellation dates for webinars & face-to-face workshops are advertised on their relevant event page (this excludes Online courses).
Refund
If sufficient notice is received, a refund will be provided.
Cancellations received after this time will not be entitled to a refund.
If you register after the cancellation date, payment is required and you are not entitled to a refund.
Registrants who choose not to participate in an event or do not provide notification about their non-attendance, will not be entitled to a refund.
Online Courses are non-refundable.
PRIVACY & DATA USAGE
Edumazing is required to gather and use certain information about individuals: clients, students and other people that we have professional relationships with to support them to access our services.
We collect this information for the primary purpose of providing our services to all individuals (as specified above).
Information is obtained in many ways including online registrations, enquiries or requests via our website, emails, telephone, face-to-face or from other correspondence.
Information is stored in a manner that protects it from misuse and loss and from unauthorised access, modification or disclosure.
When this information is no longer needed for the purpose for which it was obtained, it will be stored safely (for a minimum of 7 years), and then reasonable steps will be taken to destroy or permanently de-identify this information.
Data will at no time be disclosed to unauthorised people, outside of the organisation.
DISCLAIMER
These terms and conditions apply to all registrations.
All registrations with us apply from the day we receive them and are applicable until such a time as the event has occurred, or the registrant has cancelled their registration within the advertised cancellation period.
Should circumstances change please let us know immediately via email admin@edumazing.com
Users of our services will be advised in writing of any major changes or additions to these terms and conditions. They will also be highlighted in this section.
This online course includes:
Presentation
Links to helpful resources
Certificate of Participation